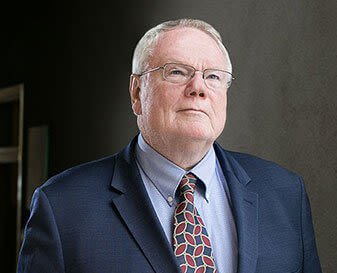 FULL-SERVICE PERSONAL INJURY LAW FIRM
Personal injury and medical malpractice cases require an experienced team of players to reach a successful resolution. Insurance companies have teams of lawyers whose job it is to resolve your claim by paying you nothing or the least amount possible. We work hard to make this a fair fight! The Law Office of John J. McAvoy is a full-service
personal injury law firm specializing in aggressively representing ordinary people in cases involving personal injury, medical malpractice, car crashes, pedestrian accidents, motorcycle accidents, truck accidents, bike accidents, dog-bite incidents, wrongful death, product liability, construction defect injuries, and insurance disputes.
WHAT WE OFFER YOU
Based in San Diego, our firm has practiced personal injury and insurance law since 1979. With a long-standing practice in Southern California, we are familiar with area judges, arbitrators, and experts, as well as the insurers and attorneys who represent them in these kinds of cases. For instance, these are among the resources available to you when you work with our firm:
treating physicians who specialize in YOUR specific injuries

economists who assess your losses and evaluate your future needs

reconstruction engineers who evaluate your incident and assist in presenting it to a jury

investment experts who assist with awards

private investigators who assist in researching and investigating your case
What to Expect When You Work With Us:
A RELENTLESS ADVOCATE
Our firm has a reputation as a fair and honest firm that works hard to ensure that our clients receive a fair and reasonable settlement while avoiding trial whenever possible.
A PERSONALIZED APPROACH
We understand that trials are expensive and time-consuming. That's why we always consider alternative dispute resolution procedures, thereby saving you time and money.
AN ACCESSIBLE ATTORNEY
We take great pride in our work, which is why you'll find our firm extremely responsive. In fact, we make it a practice to personally return phone calls and emails within 24 hours.
THE CHOICE IS YOURS
Remember that there are always time constraints on cases involving insurance companies and/or litigation. If you think you have a case, or if you know you need assistance with a matter, please call or email our firm now to arrange for a meeting. The initial evaluation meeting is free. Following that evaluation, if you wish to continue working with us, we will formalize the arrangement before work begins on your case.

AND REMEMBER
When working with any lawyer, clear communication is a key element to the success of the proceedings. You must always know what is happening with your case and feel comfortable with events as they transpire. When you work with us, we will diligently pursue prompt recovery and the highest possible settlement for your case. We will also take care to ensure that your rights are protected with respect to both third-party claims and reimbursement demands from your own insurance company. Please reach out today.